Your relocation experience can be very stressful if you don't know how to pack a TV for moving internationally. Don't ruin one of the most joyful moments of your life by putting yourself under unnecessary pressure and learn how to move a TV like a pro with our convenient guide. Your favorite device will arrive at your new home without a scratch, and you'll get to enjoy your shows and movies as soon as you move in.
How Do I Move My 55 Inch TV or TVs in General?
How to pack a television for moving, avoid common relocation mistakes and overcome uncomfortable relocation stress? First of all, you have to understand how this process works, what are the essential steps in packing fragile items, and what are some things you have to be extra careful about if you want to avoid breaking your valuable TV and preventing financial losses.
It is important that you get the suitable supplies that will protect your device, but also learn how to use them properly and then how to transport appropriately packed devices to your new home without taking unnecessary risks.
The procedure is the same no matter the size of your device – the only difference is that the larger ones are usually heavier, and it might be harder for you to pack them without assistance, no matter if you're hiring professional international movers or getting help from your friends and family members.
Ideally, You Should Use the Original Box, But There Are Some Alternatives
There is no better packaging for these devices than their original boxes, but sometimes they are too big to keep, and you throw them away without thinking in advance. Luckily, you can get some other materials that will be helpful for protecting your device. Your packing list for relocation needs to begin with getting these materials:
Sturdy cardboard boxes,
Moving blankets,
Tape,
Labels,
Cushioning,
Bubble wrap.
To learn how to pack TVs for moving, you have to know how to use these materials properly. If you don't want to spend a lot of money, consider visiting some online websites like Freecycle, where you can get these things for free.
How Do You Transport a TV Without a Box? Packing Tips and Hacks You Can Use When You Don't Have the Original Cardboard
Is it even possible to move a flat-screen TV without a box? Yes, it is possible to move a TV without its original package, but you'll need to have additional support and use all the above-mentioned materials so that your device stays protected from all sides.
You can custom build a box from cardboard pieces or just wrap the device in moving blankets and fasten everything with ropes and tape. If you are transporting it without a box, you have to make sure it stays in place during transportation by placing it between two sturdy objects.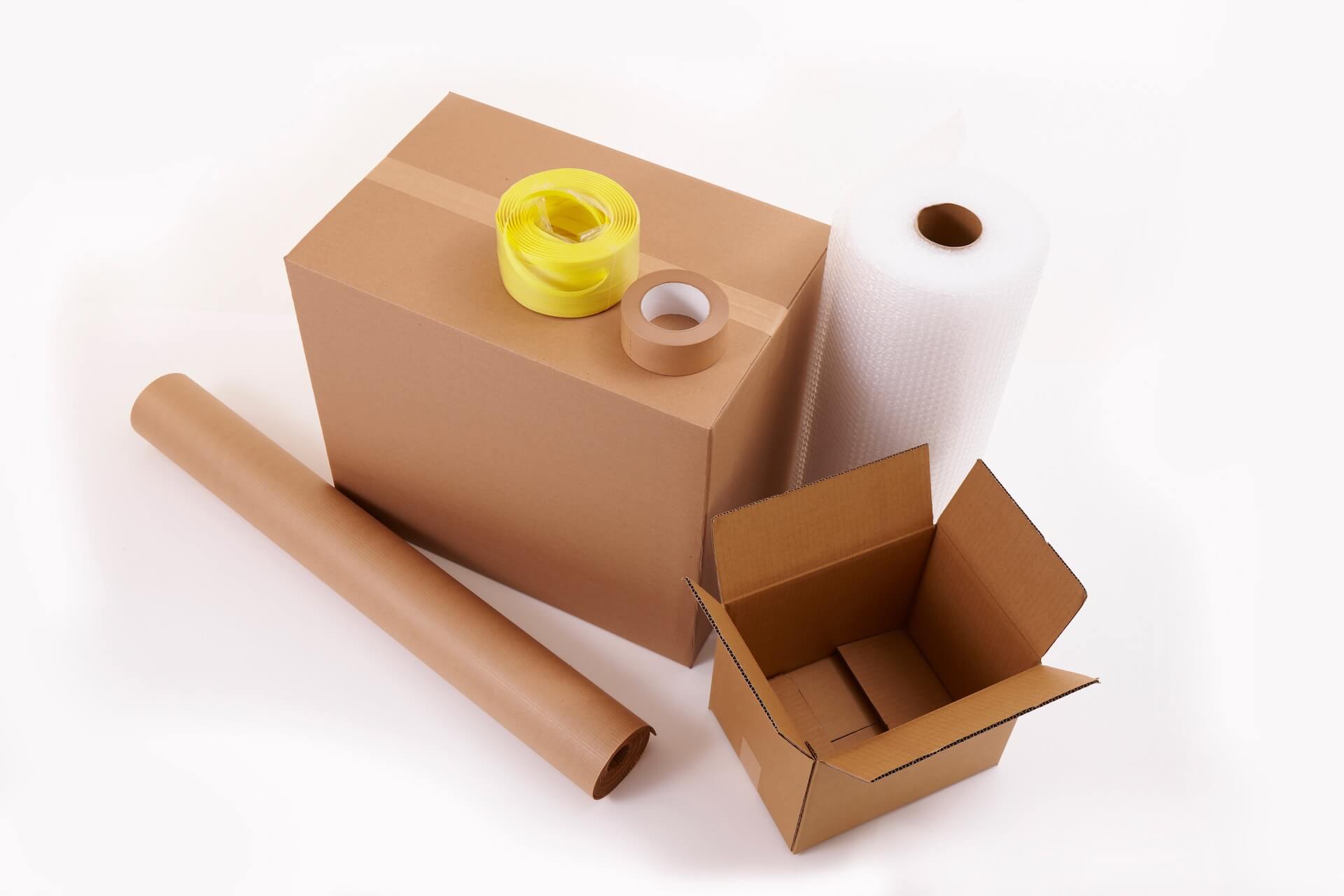 How to Pack a TV for Moving – Step-by-Step Procedure You Should Follow
Once you find all the suitable materials and the right assistant, it's time to start the following procedure:
Remove the cords from the back of your device, sort them, untangle, and label properly,
Place a relocation blanket on the surface and put the TV on top of it in an upright position,
Wrap it in the blanket while keeping it in the upright position and make sure all the corners are fully covered,
Secure the first layer with tape,
Then add an additional layer of bubble wrap and secure that layer with tape as well,
Place your device in a box – still in an upright position,
Add all the cords and the remote control,
Add lots of cushioning to fill the empty space around the device,
Close and tape the box and then label it appropriately.
It Is Essential That You Label This Package Properly
One of the most important things to do after securing the box is labeling. There is no point in the previously mentioned steps if you forget about the last one. You need to label the container on all sides and stick to some loud colors – preferably red.
Can You Lay a Flat Screen TV Down to Move It? This Is Not a Recommended Method for Moving Television
You should also clearly mark what side of the box goes up – the device needs to stay upright. This is also essential during transportation. If you're relocating furniture together with this device, you should place it in an upright position between two sturdy objects that will keep it in place.
This is one of the best relocation hacks. If you don't transport other objects, make sure you find another way to prevent this box from moving inside the truck because any unwanted movements or falls could be fatal for your fragile device.
Consider Hiring Professional International Moving Company and Let Them Do All the Hard Work Instead of You
Hiring professionals can be a great way to save yourself from unnecessary complications, especially if you're relocating abroad alone and don't have any assistance. Experienced international movers can offer your outstanding relocation services and assist you with packing your inventory or even shipping your vehicle. Another thing to consider is getting storage services if you have some old TVs you would like to store or keep your new one safe and sound while you do a bit of painting or remodeling.